A big choice of large men's underwear for big men from Premier Man
Big men's underwear is not the kind of thing you go out of your way to buy – which is why it's so convenient to buy big size boxer shorts online at Premier Man. Whilst you're shopping for great value outsize menswear why not pick up some new large men's briefs, boxer shorts, vests or socks. Simply add what you want to your shopping bag and your underwear is organised! So if you need a new vest or your big size men's underpants are looking a bit tired and shabby get yourself some nice new outsize men's underwear and look and feel better today!
Outsize men's boxers, briefs and vests to size 2XL, 3XL and 4XL
Boxer shorts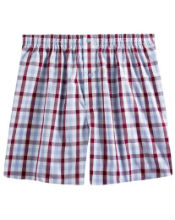 Large men's boxer shorts
Why trail round high street shops when you can shop for outsize boxer shorts online? Boxer shorts are a loose and comfy style of big men's underpants and a popular type of underpants too. Choose the underpants that suit your from our men's underwear online. We've knitted boxers, woven boxer shorts, hipster boxers and cotton trunks. As well as great value Premier Man boxer shorts, we've boxer shorts from Ben Sherman, Pringle, Levis and Wolsey.
Briefs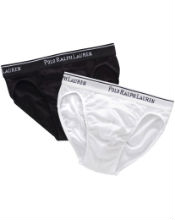 Big men's briefs & man trunks
As well as boxer shorts, Premier Man offers outsize men's underpants and men's briefs including Y-fronts, slips, briefs, hipster trunks and hipster briefs. Our large men's underwear comes in a big size range up to 2XL, 3XL and 4XL. Choose outsize cotton underpants with an elasticated waistband in white, black or grey. It's the most convenient way to buy man trunks. Simply order your underpants and any other underwear and we'll deliver your garments direct.
Vests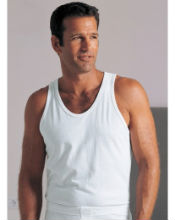 Big men's cotton vests
Not many menswear retailers offer men's vests in big sizes but at Premier Man you'll find a large men's vest choice amongst our online underwear collection. As well as classic white vests and cotton singlets, Premier Man offer a sleeveless vest t-shirt range, crew neck T-shirt vests and great value multipacks of outsize vests. If you're looking to keep out the cold then we've thermal vests to up to 3XL and 4XL. It's the ideal big men's underwear whether you're out or staying home.
Socks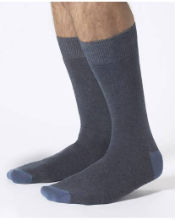 Mens wool socks & softtop socks
Premier Man has all the basics covered including men's socks. We've a big choice including classic mens wool socks, cotton socks and softtop socks. Flight socks and softtop socks are very comfortable to wear and may help your circulation compared to ordinary socks. You'll also find novelty socks, which make a great gift and thermal socks, perfect if you like walking and the great outdoors. Why go anywhere else when you can find what you need in our online large men's underwear range.
Big size men's thermal underwear
Thermal underwear is a wonderful invention. Whether you want to wear it as a warm underwear layer under your clothes when you're out walking or golfing or wear it in bed as nightwear, it's the perfect way to keep warm and cosy.
Premier Man's thermal underwear is great value, with prices from just £10. Choose thermal long johns or a T-shirt thermal vest in grey, navy or white.
Our elasticated waist thermal pants and matching thermal vest are sure to keep out the cold are available in an outsize men's underwear range to size 2XL, 3XL and 4XL.
Nightwear for large men
Premier Man has a big selection of nightwear for large men to choose from. Whether you're looking for outsize men's pyjamas, a men's terry cloth robe or a man's velour dressing gown, you'll find it all in our big men's nightwear range.
Our men's pyjama tops and bottoms are available in large men's sizes up to 3XL and 4XL for a comfortable fit and a great night's sleep.
Choose from classic long sleeve checked pyjamas or a pyjama shorts and T-shirt set, all available to buy online from our underware and nightweaar ranges on our secure UK website.