A great collection of big men's clothing from Premier Man
At Premier Man we have one the best ranges of big men's clothing online for all occasions. From casual big men's jeans and large men's t shirts to outsize men's tailoring and men's winter coats, we have a fantastic choice of large men's clothing. Our big men's clothing goes up to a 5XL with big men's shirts up to a 23in collar and trousers to a 64in waist. We also have a brilliant range of big men's nightwear and underwear. With Premier Man you'll find everything you need in big men's clothing.
Shop for large men's clothing online now at Premier Man
Trousers & jeans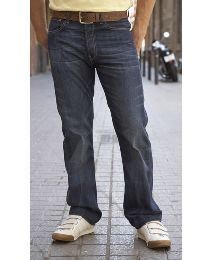 Trousers & jeans
Up to a 64in waist
We have such a fantastic collection of big men's trousers and large men's jeans that you'll be spoilt for choice. Formal men's trousers are perfect for special occasions or in the office, while large men's jeans are ideal for everyday wear, with each available up to a 64in waist. We also have a big choice of men's short leg jeans and trousers with 27-33in inside legs. If you're looking for comfort then our men's elasticated trousers are a great choice.
T-shirts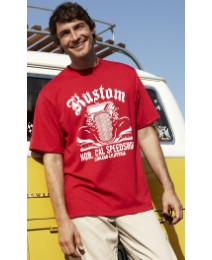 T-shirts
For everyday wear
Every man needs a good selection of t-shirts in their wardrobe, as they're the perfect tops for casual wear. Our large men's t-shirts go up to 3XL, 4XL and 5XL, so we have a really great big size range. We have lots of plain t-shirts as well as funny big men's t shirts in v-neck t shirts and polo shirts, giving you a great choice. We also have lots of great value for money multi packs of big men's t-shirts.
Tailoring
Tailoring
Smart men's suits
Finding a comfortable and stylish men's suit is so important and you'll find we have a great choice of outsize men's tailoring including smart trousers, big men's shirts, tailored jackets and smart waistcoats in a big size range. Our large men's trousers go up to a 64in waist with 23 to 27in inside legs, and shirts for big men in collar size up to 23in. Whether you go for simple black or grey, pinstriped or checked, you'll find a great selection of outsize men's tailoring for the office or a special occasions.
Coats & jackets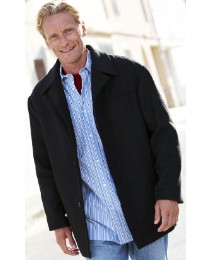 Coats & jackets
Summer and winter
We've got lots of big men's coats and jackets for summer and winter, so you'll look great no matter what the weather. Our big men's jackets include lightweight summer jackets, large men's leather jackets and lots more, while you'll also find plenty of large men's coats that are warm and cosy for winter. Most of our big men's coats and large men's jackets go up to a 64in chest, while we also have some up to a 70in chest.
Big men's nightwear and underwear from Premier Man
At Premier Man we don't just have big men's clothing we also have a great choice of large men's nightwear and men's outsize underwear in lots of big men's sizes.
Our men's nightwear includes big men's pyjamas, nightshirts, sleep shorts and lots of bathrobes for men that are great for lounging around in.
With such a great choice of big men's underwear you'll have plenty to fill your drawers with, with outsize boxer shorts, underpants and briefs, as well as vest and socks. You'll get great value for money with our multi packs of big men's underwear too..
All the biggest brands in our large men's clothing range
As we like to make sure all of our big men's clothing is of the very best quality and designed to fit larger men, you'll find lots of big name brands and designer clothes at Premier Man.
Our big men's jeans include those from Ben Sherman, Joe Browns and Levis, while our large men's trousers come from brands like Henley and Knight, Trespass and Paul Berman. Boxfresh, Fenchurch and Ringspun are among our big men's t shirts and tops, and you'll find big sportswear brands like Nike, Adidas and Gola too.